FREE Long-Term Care Insurance Claim Processing

---
Client Testimonials
FREE Resources
Pay for Senior Home Care with LTCi
How to Pay for Home Care
When to File a LTCi Claim
LTCi Claim Guide
LTCi Policy Check List
Use Your Long-Term Care Insurance
for Senior Home Care
At Heart, Body & Mind Home Care, we celebrate our clients' individualities and strive to help them continue to live the lives they want with the help of our holistic home care services. If you or your loved one purchased a long-term care insurance you can begin using the policy benefits to maintain independent living at home or to supplement your care at an assisted living facility.
In order to receive benefits from your long-term care insurance policy you will need to meet two criteria: The Benefit Trigger and the Elimination Period.
Benefit Triggers
Benefit triggers are the criteria that an insurance company will use to determine if you are eligible for benefits. Most companies use a specific assessment form that will be filled out by either a company nurse or a social worker. Once you have been assessed, your care manager from the insurance company will approve a plan of care that outlines the benefits for which you are eligible.
Elimination Period
The elimination period is the amount of time that must pass after a benefit trigger occurs but before you start receiving payment for services. Think of the elimination period like the deductible you have on car insurance, except it is measured in time rather than by dollar amount. Most policy elimination periods are either 30, 60, or 90 days. During the period, you must cover the cost of any services that you receive.
Complimentary LTCi Claim Management
Heart, Body & Mind Home Care works with all Long-Term Care insurance companies to help you get the benefits that you paid for over the years. As a complimentary service, our trained LTCi specialists will manage the process of long-term care claims for our clients and complete and file all paper work required by the insurance companies.
---
Long-Term Care Insurance Companies
AIG
Allianz
American Heritage
American Pioneer
American Travelers
Bankers Life
Conseco (now SHIP)
Colonial American
CNA Insurance Company
Freedom Care
GE Life Assurance & Annuity Company
Genworth Financial
GTL Insurance
John Hancock
Kanawha
LifeSecure Insurance Company
Lincoln Benefit
Mass Mutual
MedAmerica
Metlife
Mutual of Omaha
National States
Next Generation
Old American
Penn Treaty
Prudential
Senior American
Trans America
Transport Life Insurance (now SHIP)
Union Labor
Valley Forge (Now Reassure America)
Washington National (now SHIP)
Family Room
The Family Room is an online portal that brings Heart, Body & Mind's clients, clients' family and caregivers together to improve both care and communication. This technology increases transparency between the client and caregiver, improving the care and coordination of services for the client.
Family members can log in 24/7 to view future schedules, care logs, completed tasks, and invoices. Through the Family Room, family members can also take advantage of split invoicing to share payments for care. If your loved one is currently a Heart, Body & Mind Home Care client, click here to log in to the Family Room.
Family Learning Center™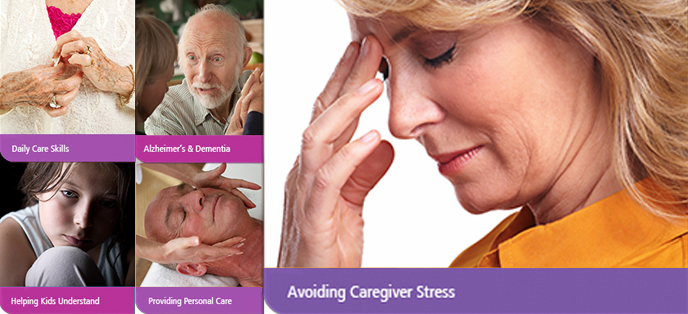 Caring for a spouse, parent or loved one takes time, effort and work. Family caregivers face challenges such as not knowing what to expect, what to do, or even how to react when it comes to their loved one's care, illness, or disability. The Family Learning Center™ is an online training resource containing over 50 videos, self-paced courses and 30+ downloadable "How to Guides" created for individuals who are providing care to their loved ones.
Learn More About Heart, Body, & Mind Home Care