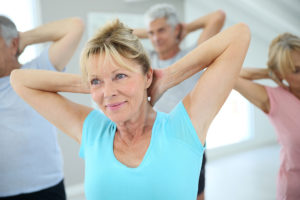 Fort Myers Home Health Care
Rheumatoid arthritis is an inflammatory disease that causes pain, swelling, stiffness,and loss of function in the joints. It can cause mild to severe symptoms. Rheumatoid arthritis not only affects the joints, but may also attack tissue in the skin, lungs, eyes, and blood vessels. People with rheumatoid arthritis may feel sick, tired, and sometimes feverish.
Rheumatoid arthritis is classified as an autoimmune disease. An autoimmune disease occurs when the immune system turns against parts of the body it is designed to protect. Rheumatoid arthritis generally occurs in a symmetrical pattern. This means that if one knee or hand is involved, the other one is, too. It can occur at any age, but usually begins during a person's most productive years. Rheumatoid arthritis occurs much more frequently in women than in men. About two to three times as many women as men have the disease.
Effects Vary
Rheumatoid arthritis affects people differently. Some people have mild or moderate forms of the disease, with periods of worsening symptoms, called flares, and periods in which they feel better, called remissions. Others have a severe form of the disease that is active most of the time, lasts for many years or a lifetime, and leads to serious joint damage and disability.
Rheumatoid arthritis can affect virtually every area of a person's life from work life to family life. It can also interfere with the joys and responsibilities of family life and may
affect the decision to have children.
Yoga Can Help by Reducing Tension and Improve Joint Flexibility
Fortunately, current treatment strategies allow most people with the disease to lead active and productive lives. These strategies include pain-relieving drugs and medications that slow joint damage, a balance between rest and exercise, and patient education and support programs.
The Benefits of Yoga
Yoga offers people with arthritis a form of exercise that is both beneficial and enjoyable enough to do regularly. People with arthritis may want to use a chair or other aids to help maintain balance while doing yoga.
According to the Arthritis Foundation, yoga is proven to help people with arthritis improve many physical and psychological symptoms including:
• Building muscle strength
• Increasing flexibility
• Promoting better balance for fall prevention
• Reducing body aches and pains
• Creating a better sense of well-being, and
• Reducing feelings of anxiety and depression.
Scientific studies of people with various types of arthritis have shown that regular yoga practice can help reduce joint pain, improve joint flexibility and function and lower stress and tension to promote better sleep.
Yoga Instructor
Heart, Body & Mind Home Care's experienced yoga instructors will modify yoga moves and positions so that they are suitable for people with arthritis, tension or joint discomfort. Practicing a form of yoga that suits your body's abilities may bring you welcomed relief.
Empowering You to Live Well
Living well is about more than just having your needs met; it's about unique, engaging experiences. We believe that engaging in the right leisure activities, such as Chair yoga, can keep brain cells stimulated, cognitive skills intact longer and reduce tension in joints and other areas of the body. In addition to traditional home care services, Heart, Body, & Mind Home Care is committed to offering unique wellness services to our clients to help them get the most out of life.
Ralph B. Laughton
President of Heart, Body, & Mind Home Care
---
Fort Myers Home Health Care
Heart Body & Mind Home Care is committed to the principle that it takes more than just effort to provide care to another human being – it takes heart. Our hearts are in all that we do. If you are interested in learning more about our compassionate home care and wellness services in Southwest Florida, including
Please contact us at (866) 488-1485.